Web Developers in Chicago: A Comprehensive Guide
---
Web development is a rapidly growing field, and Chicago is a hub for tech professionals. With a thriving startup scene and major corporations based in the city, there is a high demand for skilled web developers. In this article, we will explore the web development industry in Chicago, including the job market, skills and training requirements, and tips for aspiring web developers in the area.
Section 1: The Job Market for Web Developers in Chicago
According to data from the U.S. Bureau of Labor Statistics, employment of web developers is projected to grow 8% from 2019 to 2029, faster than the average for all occupations. In Chicago, the job market for web developers is particularly strong.
Chicago is home to many major tech companies, such as Google, Groupon, and eBay, all of which have a presence in the city and regularly hire web developers. In addition, Chicago has a thriving startup ecosystem, with numerous startups and incubators located in the city. As a result, there are numerous job opportunities for web developers in both the corporate and startup sectors.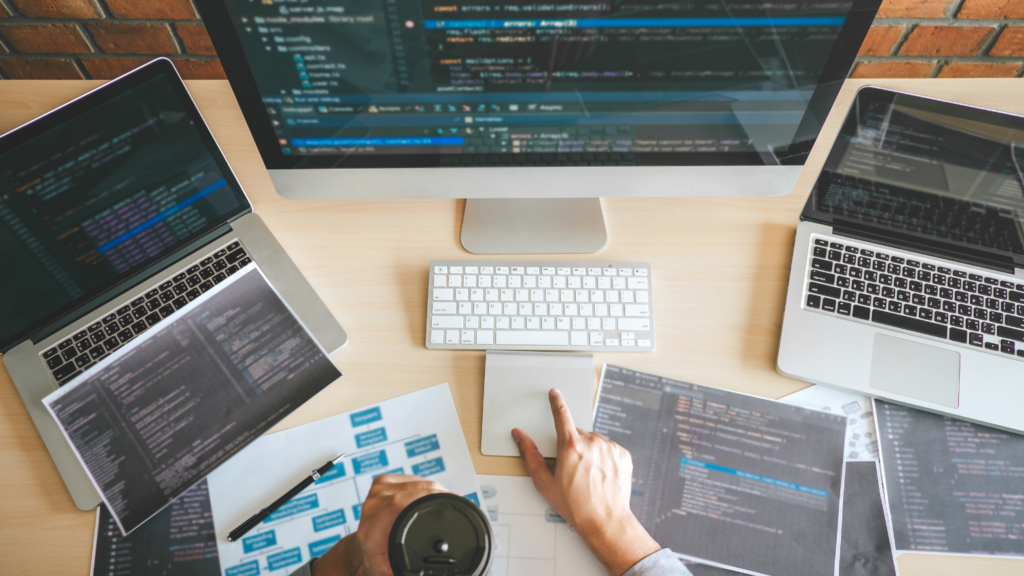 Section 2: Skills and Training Requirements for Web Developers in Chicago
To be a successful web developer in Chicago, you will need a strong foundation in programming languages such as HTML, CSS, and JavaScript. These languages are the building blocks of the web, and are used to create and style websites and web applications.
In addition to programming languages, web developers should have a strong understanding of web design principles, such as user experience (UX) design and responsive design. It is also helpful to have familiarity with back-end technologies such as PHP, Ruby on Rails, and Python, as well as database management systems.
There are several ways to gain the skills and training necessary to become a web developer in Chicago. Many professionals in the field have a bachelor's degree in computer science or a related field, while others have pursued coding bootcamps or online courses.
Section 3: Tips for Aspiring Web Developers in Chicago
Network and build connections within the tech community. Chicago has a vibrant tech scene, with numerous events, meetups, and organizations for professionals in the field. Attending these events and joining professional organizations can help you make connections, learn about job opportunities, and stay up-to-date on industry trends.
Get involved in projects and build a portfolio. Employers in the web development field often want to see a portfolio of your work, so it is important to start building one as early as possible. You can do this by participating in hackathons, taking on freelance projects, or working on personal projects.
Stay current on new technologies and best practices. The web development field is constantly evolving, with new technologies and best practices emerging all the time. It is important to stay current on these developments and continually learn and improve your skills.
Conclusion
Web development is a rewarding and in-demand career field in Chicago, with numerous job opportunities and training options available. By building your skills, getting involved in projects, and networking within the tech community, you can position yourself for success as a web developer in the Windy City.